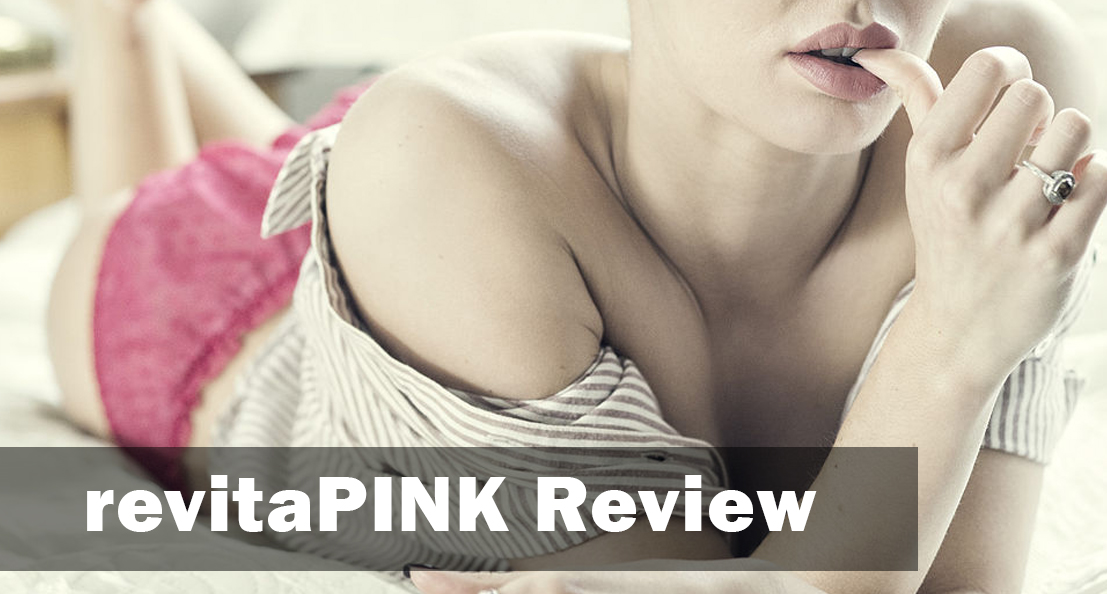 Bright, evenly colored skin is beautiful. But exposure to sun, aging, and just plain mother nature doesn't always allow for an evenly colored skin. Discolored skin can be embarrassing, whether it shows when you're at the beach or in intimate settings with a partner. That's why women and men around the world use skin lightening products, to get rid of unsightly, discolored skin. But when it comes to discoloration in your intimate parts, it's important to use a lightening product that won't damage your skin with harsh chemicals. Enter revitaPINK.
RevitaPINK is one skin lightening product that has been getting rave reviews because it doesn't have chemicals that can be painful to apply to intimate areas. But can you trust the revitaPINK reviews online? We wanted to find out for ourselves and our readers, which is why we tested this product. Here in this revitaPINK review, we'll give you the details of our testing and talk about what it is, how to use it, and whether it will work for you. Let's start!
What is

RevitaPINK?
It is a skin lightening gel that has been rated favorably in many revitaPINK reviews. Despite the hot pink packaging and name, the product is marketed for use by both men and women. Users can apply it to the anal area, but it can also be used to lighten discolored skin around the underarms, vagina, penis, scrotum, and nipples. The product is promoted for all skin tones and sensitive skin. Free of parabens, mercury, and hydroquinone, the product manufacturers tout it as a safe and effective product for the skin.
The actual product is a gel that the user can apply to the discolored areas. It comes in a compact and convenient 1 fluid ounce bottle, which means you can keep it discretely stashed in a medicine cabinet, or take it in your carry-on as you head to a beach vacation. The air-tight pump dispenser keeps the gel from accidentally oozing out and keeps the product clean from contamination.
What are the

Ingredients?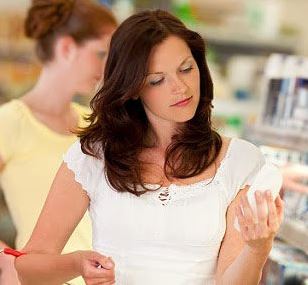 One of the things that make revitaPINK stand out from other lightening products on the market is the ingredient that it does not have: hydroquinone.
Hydroquinone is depigmenting cream used in many skin bleaching products (see here which ones are free from it). By prohibiting melanin production, it reverses the process of discoloration. However, research has shown the many negative side-effects of hydroquinone. The bleaching agent has been linked to liver damage, cancer, and other serious health risks. Long-term use can even lead to bluish and black discoloration of the applied area.
RevitaPINK does not have hydroquinone but instead uses a combination of natural and synthetic ingredients to lighten the skin. Natural ingredients include extracts from strawberry begonia, mulberry root, Baikal skullcap root, Emblica fruit, tamarind, mallow, mushroom, lemon balm leaf, yarrow, and licorice root. The synthetic compounds in the product help to facilitate the skin brightening process while also preserving the natural ingredients. A full list of ingredients can be found on the manufacturer's website.
How to Use

revitaPINK Cream
Using revitaPINK is relatively hassle-free. Aside from the product, you don't need any special tools or materials, and you can use it in the comfort of your own home. The main aspect that this product does require is consistency. You have to apply the gel twice a day for a minimum of eight weeks to see results.
To use revitaPINK, do the following:
Clean the discolored areas that you want to lighten with soap or body wash.
During cleaning, use a gentle exfoliant (such as a loofa) to get rid of the excess dead skin.
Pat dry the areas for application.
Gently apply the gel to discolored areas, making sure to thoroughly rub the gel in.
Let the gel dry before putting on clothing.
Perform this procedure twice a day.
It's important to follow these steps with consistency, which means applying the gel twice a day for a minimum of eight weeks. The skin lightening effects build up over time, so an irregular application will not produce the desired results.
Does Revita PINK

Really Work?
The revitaPINK reviews by real-world users show that the product does work. After properly following all the steps, we are happy to confirm these reviews. For discolored areas due to sun spots, aging, stretch marks, and more, the product can produce decent results.
However, one of the downsides we experienced is that it takes quite a while for this product to start showing noticeable skin lightening. We noticed in our testing that the gel takes at minimum eight weeks for the effects to take hold. If you have a beach vacation planned for next month, then this product is not for you.
For faster results, we prefer the skin lightening serum from Amaira. Like revitaPINK, Amaira's serum has natural, plant-based ingredients. An additional benefit of Amaira's lightening product is that it is made cruelty-free which you can learn more of by reading this review.
The manufacturer for Amaira recommends using the product for approximately six weeks, which is two weeks less than revitaPINK. More importantly, Amaira can lead to noticeable results as quickly as two weeks. This means that it can lead to skin that is three shades lighter. RevitaPINK does not work as quickly, and the manufacturer doesn't specify how much lightening users can expect to achieve.
Where to Buy

Revita PINK?
Right now, the only place you can get revitaPINK is to buy it directly from the manufacturer. There may be third-party sellers offering the product, but it is not recommended to purchase from these sources. Third-party sellers can't be vetted, and they are probably increasing the prices to make a profit.
Right now, if you buy two bottles of the product from the manufacturer, the company will throw in an additional bottle for free. Going directly to the manufacturer saves you money and gets you more for your money.
However, getting revitaPINK directly from the manufacturer is another downside to this product. Why? Because you will have to pay for the shipping costs. It may not be a lot, but those shipping costs can add up, especially if you do end up needing this product for the long-term.
But if we are talking about Amaira, the story goes a little differently because the only thing you'll have to pay for is the product itself. revitaPINK is also about $20 more expensive than Amaira for the same size, 1 fluid ounce bottle. And, the best place for you to buy Amaira is directly from the manufacturer itself which you can do so by clicking the link we'll provide to get the best deals for it or you can simply click the button below.
Summary
Reviewer
Review Date
Reviewed Item
RevitaPINK intimate whitening cream
Author Rating