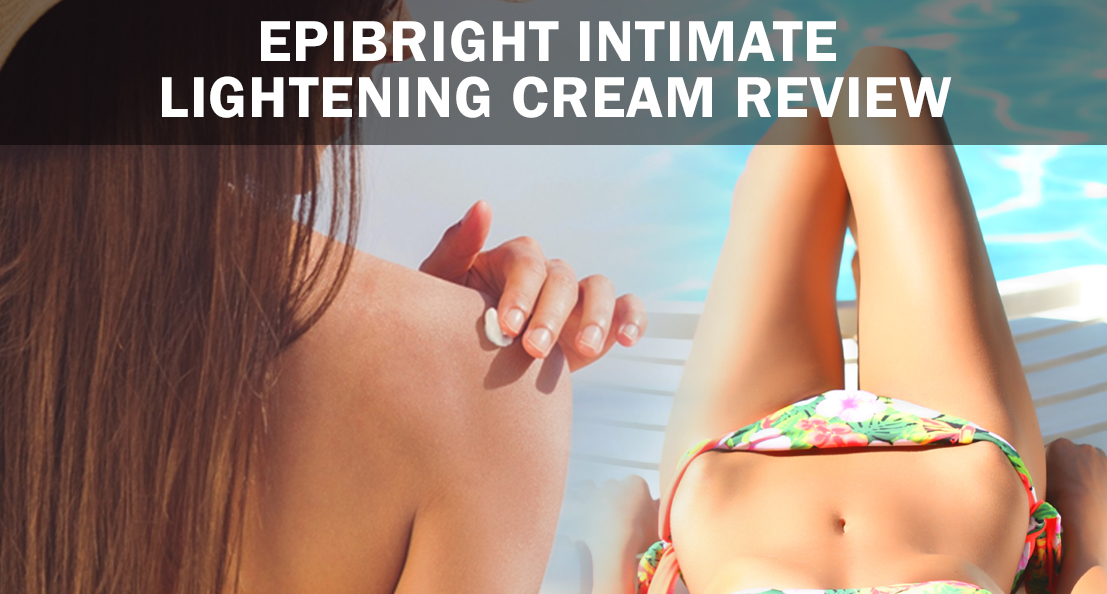 If dark spots and discoloration "down there" is getting you down, you aren't alone. Blotchy and uneven pigmentation is a condition that can affect anyone of any age, gender, or skin type.
No matter what your reason is for wanting to try bleaching your skin in those intimate areas—to feel cleaner, to look sexier, or both—you'll find no shortage of products claiming they can help.
In this product review, we'll be focusing on Epibright intimate lightening cream. While other Epibright skin brightening cream reviews are often biased toward the product, you can trust us to deliver only the facts.
Can this product brighten your skin, or is it just a waste of your time and money?
What Is

Epibright?
Epibright is a skin lightening cream designed to lighten and brighten dark spots, specifically on sensitive areas of the body, without causing uncomfortable irritation. Because it's made with mostly organic ingredients and can be used in the privacy of your own home, it's become a popular alternative to expensive spa treatments and harsh prescription creams.
While there are plenty of people who have claimed to have success with this product across the internet, can you believe these dramatic Epibright before and after stories?
What are the

Ingredients?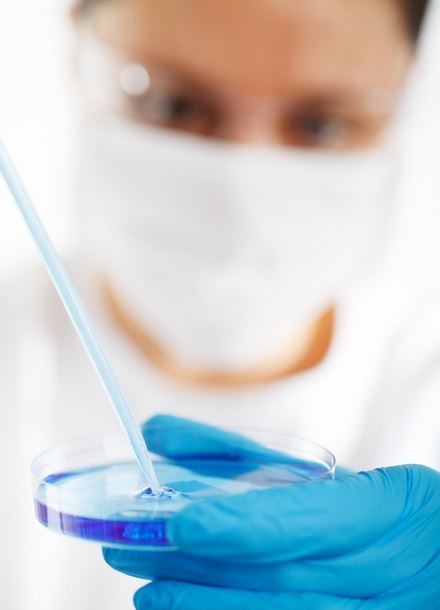 How does Epibright work? Understanding the science behind a product is one of the best ways to know whether or not it's effective.
To put it simply, the product works by slowing down your body's natural production of melanin, the pigment that makes your skin appear darker in some spots, either in the form of freckles, moles, or general discoloration. The cream's active ingredients inhibit the body's melanin producing enzyme, tyrosinase, to gradually lighten and even out your skin tone.
Unlike some other popular lightening products, Epibright does not contain the active ingredient hydroquinone (see other products that do not contain it here). That's because hydroquinone is a harsh chemical that can cause burning, irritation, and has even been linked to cancer. Once hailed as a miracle lightener, hydroquinone is now banned in the EU, Japan, and the United States due to these serious health concerns.
Instead of hydroquinone, the two main active ingredients are kojic acid and alpha-arbutin.
Kojic acid is a natural hydroquinone alternative derived from mushrooms and that prevents hyper-pigmentation by stopping a certain function of the enzyme tyrosinase, effectively slowing down melanin production where the product is applied. Alpha-arbutin is another gentle skin brightener derived from the bearberry plant that works in a way that's similar to kojic acid by also inhibiting tyrosinase.
The product also contains other organic ingredients like mulberry and bearberry, which have been proven to lessen hyper-pigmentation. Melissa Officinalis balm and licorice extracts keep the area moisturized and help to reduce the risk of skin irritation.
It's important to note that none of the ingredients in Epibright intimate lightening cream are known to cause any serious side effects, making it safe to use even on sensitive skin.
How to Use

Epibright:
Before you start using Epibright to lighten your skin, test a small dab of cream on the area that you would like to treat. While the product is not known to cause any serious side effects, it's still important to always test a small amount of any topical product on your body to make sure you don't have any adverse reaction to the product. While extremely rare, allergic reactions are possible.
Once you've tested it, using Epibright intimate lightening cream is a simple two-step process that's easy to incorporate into daily skincare routine. First, clean and dry the area you want to brighten. Then, apply a generous amount of cream and let it fully absorb into the skin. That's it!
Do this twice daily for the best results—if you experience any irritation whatsoever, simply reduce your usage to once per day.
Does It

Work?
Finding the right skin lightening product for intimate areas is especially tricky because you want something that's effective yet safe and non-irritating at the same time. Does Epibright fit the bill?
Our verdict? Yes, and no. While other Epibright skin brightening cream reviews praise the product for its speed, we found the opposite was true—even with heavy daily use, results were incredibly slow. However, we did find that it is truly as gentle as it claims. In addition to our own research, we found no reports of irritation from using this product in other Epibright reviews.
So can this product brighten the skin in and around your most intimate areas? Yes—eventually, although the difference is subtle. And while the price of one container is fair, you'd need to buy quite a few before you started seeing anything like the results in Epibright before and after photos.
Overall, the product is easy and painless to use and did show satisfactory results with time, but we still prefer Amaira Skin Lightening Serum. Why? For starters, we saw results from Amaira products much faster—in as little as just two to six weeks, compared to Epibright's 2 to 3 months. And we don't just like Amaira because it works well—we also like that it's FDA approved and that its natural ingredients are just as gentle and safe in sensitive areas.
Where to Buy

Epibright?
You can try Epibright intimate lightening cream for yourself by purchasing the product directly from their official website, or through an online retailer like Amazon.
EpiBright is an effective solution for treating dark spots, but if you want to start seeing results sooner rather than later, we recommend checking out Amaira Skin Lightening Serum which we've reviewed as well. To receive a 60-day money back guarantee, you can purchase Amaira directly from the manufacturer.
No matter what product you choose, remember that intimate brightening creams will work differently for everyone. Those with naturally darker skin will take longer to see results, and an ingredient that irritates one person's skin may not irritate someone else's. That's why it's important to do your research and read more Epibright reviews and reviews for other products before you decide what's best for you.
Summary
Reviewer
Review Date
Reviewed Item
Epibright Intimate Lightening Cream
Author Rating